What Our Clients Have To Say About Us
IT Services of Utah…One Of The Smartest Decisions I Made When Starting My Medical Practice

I found Mark Stauffer and IT Services of Utah almost by accident when starting my business. I still consider it one of the smartest decisions I made bringing them on board from the start. Starting a new medical clinic is a daunting task and outfitting it with the right IT equipment and expertise is absolutely critical, especially in the world of healthcare. Mark visited with me numerous times over the phone and on-site as we constructed our new building, and was instrumental in how we wired and set-up my new clinic from day one. He and his staff have been beyond helpful, and responsive, every step of the way through the planning, construction and opening phases and have not missed a beat when we need help with anything since then. I know he went above and beyond in getting my equipment at the best possible prices and was very proactive in getting computers when there was such a shortage at the time, so we didn't have to delay our opening. I couldn't recommend Mark Stauffer, and his team at IT Services of Utah highly enough. They provide a top-notch, dependable, and timely service with the utmost professionalism. Being technologically challenged myself, I have called and emailed their team numerous times with questions, and it is very refreshing to talk to an actual human being that cares and understands or receive an email response in minutes. They have provided me with the utmost peace of mind knowing that my clinic and patient records are safe and secure. I can sleep at night knowing that if and when problems arise, I have a team of experts that can fix anything that comes their way. I would be more than happy to talk with anyone considering IT Services of Utah, as they have simply made my life easier and that is priceless.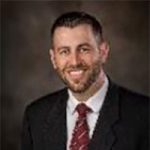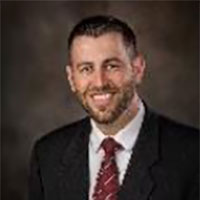 Dr. Colten Bracken, MD
Main Street Family Medicine
Enterprise, Utah
IT Services of Utah manages our computer and server systems, cyber security, and our annual risk analysis with a special focus on HIPAA compliance…

As a small community health center located in a frontier setting, Green River Medical Center has experienced a long history of information technology hurdles and problems. We thought this was just the reality of our location until we began our contract with IT Services of Utah in late 2019. This relationship has been one of the most valuable contracts we have, and it has added value, solutions, and peace-of-mind to almost every area of our business. IT Services of Utah manages our computer and server systems, cyber security, and our annual Risk Analysis with a special focus on HIPAA compliance, as well as handling all of the daily tech issues, requests and questions we bring to their team. IT Services of Utah always answers their phone and makes immediate contact with one of their trouble-shooting team whether the issue is small or large. I even had their help when I was trying to trouble-shoot a failed VPN connection while conducting business during a trip to southeast Asia. We have never brought a problem to IT Services of Utah that they couldn't solve. Choosing IT Services of Utah to oversee our IT management needs has been one of the best business decisions we have made.

Paula J. Dunham
Executive Director
Green River Medical Center
Green River, Utah
IT Services provides the best, most responsive and most personal service

Our office has worked with IT Services for more than 10 years. The single greatest benefit to our working with IT Services and their "managed services," is the ability to operate almost carefree. IT Services takes care of everything. They respond when we call and solve problems logically and effectively which allows us to stay focused on our business.

IT Services provides the best, most responsive and most personal service we have received from any other IT firm we have worked with in the past. We always have someone we can call, and they always solve our problems.

We frequently refer other business owners to IT Services and never regret making the referral. The customer service of IT Services speaks for itself.

Robert M. Jensen
Owner, RJ Law
St. George, Utah
Quick Response

Having IT Services of Utah take care of our computer systems gives us peace of mind, knowing that we have knowledgeable, reliable service whenever a need arises. IT Services has been supportive and timely in meeting our IT needs and has helped us find useful solutions to meet our industry requirements. It is reassuring knowing that we can call them anytime and get a quick response.

Rebecca Navas
Chief Compliance Officer
Vantage Advisors, LLC, St. George, Utah
We Do Not Experience Downtime

We know our data is protected by the experts at IT Services with the latest technology. When we need assistance, help or advice, you are there to help us.

Other companies put us in a queue and it could be hours or days to get problems solved. We do not experience downtime waiting for things to be resolved with IT Services of Utah. Information technology is complex; changing constantly, so it is important to assign that area of your business to experts, so you can focus on your clients.

Information technology is complex; changing constantly, so it is important to assign that area of your business to experts, so you can focus on your clients.

Jeff Huyboom
CFO, Creek Valley Health Clinic
Colorado City, Arizona
Same Day Service, Issues Solved Quickly

IT Services of Utah provides outstanding service. The comfort of knowing your computer system is being monitored and protected by professionals is priceless. IT Services provides quick, efficient and same day service. They are very quick in solving issues. IT Services is a great company and they have great people that work there. Their phones are answered by a live person, not an answering machine or voicemail. They are willing to work with you in any capacity and budget.

Dan Nielson
Administrator, Coral Desert Surgery Center
St. George, Utah
IT Services Detects Problems Before I Know There Is A Problem…By Far The Best Company I Have Ever Worked With

IT Services of Utah provides fast responses to our emails, prompt attention to our inquiries and needs, and little to NO down time. IT Services monitors our network and back up operations, and I know I can trust them to make sure things are running safely. On occasion I receive communication from them that they detect a problem before I even know there is a problem. The communication and coordination are excellent. They are always willing to schedule things when it is convenient for us, and I always know what the plan is. Whenever I am trying to make a decision on some new software, hardware or service, the engineers at IT Services are so helpful and knowledgeable in guiding me through the decision-making process. Information technology is constantly changing. I trust that IT Services helps us keep on top of things in the most effective way.

It has been my responsibility, as a law firm administrator for several firms over 28 years, to ensure the computer network runs smoothly. I have had direct responsibility for installing several new network servers during that time. IT Services is by far the best company I have ever worked with. IT Services and this law firm have some history. They planned and installed our last new server, and I anticipate they will take care of our next new server. I have users that work remotely and in-house. The firm uses multiple software applications. All of our software runs without a glitch. They are happy to help our remote users as well. In five years, the firm has experienced only very brief periods of downtime, and that was usually when some old piece of equipment has reached the end of its life. IT Services is "on it" always. I would highly recommend IT Services for your network needs.

Ricki Stephens
Paralegal/Firm Administrator, Barney McKenna & Olmstead, P.C.
St. George, Utah
No Down Time

Since switching to IT Services of Utah, our computers run efficiently with no down time. IT Services is proactive with monitoring our systems and fixes issues before we even knew they existed. IT Services is extremely helpful, regardless of the issue. They not only help us with computer issues, but go the extra-mile to assist with software questions, phone issues, after hours questions, education workshop presentations, etc. You will not regret the decision to use IT Services. We made the decision 9 years ago and have never regretted the decision!

Mari Krashowetz
Executive Officer, Southern Utah Home builders Association
Washington, Utah
IT Services Cares About The Security Of Their Clients

IT Services has always been available to help us with any issue that has come up. Our firm is constantly working in a fast-paced environment with crucial deadlines and when IT issues come up, we can't be delayed in any way. IT Services is quick to respond and get us the help we need.

IT Services has educated us as a firm with current security issues or "phishing" schemes to be on the look-out for, as well as the ability to have endless knowledge to help us fix an issue at a moment's notice. They truly care about the security of their clients and put in place preventative effective safety features that have made us feel more secure.

You can't go wrong in choosing IT Services of Utah for all your computer needs. You will not receive better customer service, help, or personal attention, like they provide, with any other competitor out there!

Shawn Gubler
Managing Partner, Kinexus CPA's & Advisors
St. George, Utah
IT Services Monitors Our Systems And Keeps Them Up And Running, As Well As Providing Prompt And Courteous Service

IT Services of Utah monitors and keeps our systems up and running. Our systems are critical for all our daily operations and we don't have the time, expertise, or staff to manage it. IT Services has all those things and has great customer service to respond to our needs. Whenever we have an issue, whether large or small, we get prompt and courteous service. IT Services listens and responds to your company's needs. They have all the technical skills to meet your needs but try to listen and understand to find the best solution for your company.

Cade Visser
Director of Finance, Ivins City
Ivins, Utah
We Get A Live Person Immediately

IT Services of Utah has freed up a lot of time that I would have spent in the past researching how to fix IT issues. This is now time that I can devote to other projects I need to complete.

Whenever we call IT Services, we get a live person immediately. We are not assigned a number and then someone gets back to us within the week.

Not only is their response time immediate, but they are also professional and their solutions accurate. They are willing to research an issue if they don't know the answer immediately.
Emily Faux
VP of Operations/Human Resources
Utah Heritage Credit Union, Moroni, Utah
Always Available When We Need Them

We now have a team of knowledgeable and skilled IT professionals watching over our computer systems and ensuring that our computer systems run smoothly. IT Services is always available when we need them, and they take care of us promptly. I absolutely recommend IT Services of Utah to everyone.

Sylvan Pickett
Accounting, Movara Fitness Resort
Ivins, Utah
Talk To A Live Person, Quick Response

We are not big enough to have a full-time IT employee, but we are too big not to have an IT support department. We receive real-time, intelligent, knowledgeable, and full-time IT support without having to pay the full-time expense of an in-house employee. IT Services of Utah provides quick response, follow-through, and the ability to talk to a live person.
Todd Fuller
Purchasing & Accounting Manager, Sun River St. George Development, L.C.
St. George, Utah
IT Services of Utah Is The Right IT Expert For Your Business

Since switching to IT Services of Utah, my time has been freed up to focus on my job rather than on IT issues. Managing a small business requires wearing many different "hats." I used to spend evenings and weekends updating computers or troubleshooting IT issues that had cropped up. Now IT Services handles all of that for us, which means that IT issues are resolved much quicker and I can focus on moving our business forward. IT Services has a much better response time than IT firms we have worked with in the past, even when we've had problems arise outside of regular office hours. When you are running a small business, it can feel like you have to be an expert in everything. You don't. Things will be better for you, your staff, and your business if you surround yourself with the right experts. From my experience, the team at IT Services of Utah is the right IT experts.

Tanja Easson
Vice President, Operations, Curriculum, & Technical Support
Academic Innovations, St. George, Utah